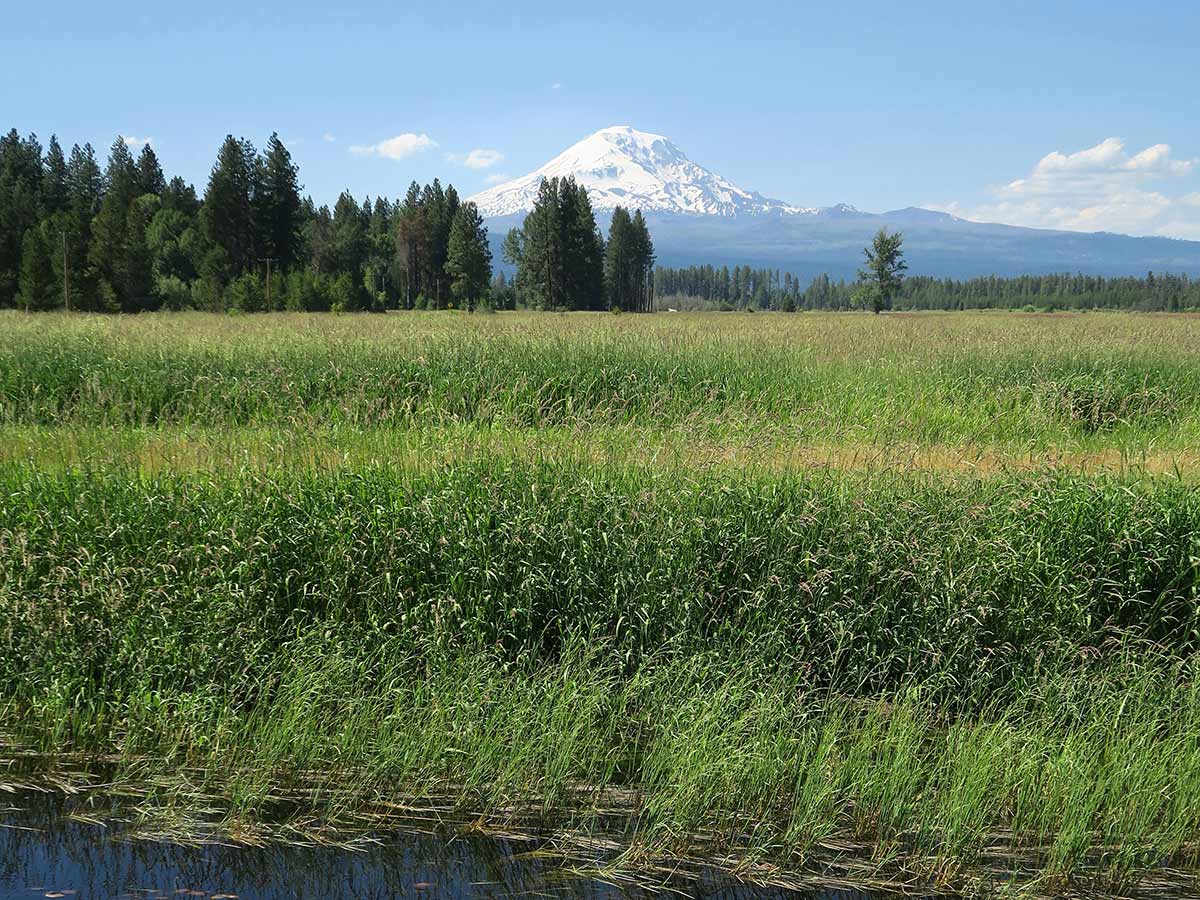 Conboy Lake NWR
Klickitat County, Washington
Conboy Lake National Wildlife Refuge
Fees: none
Activity: hiking + drive
Elevation: 1820'-1900'
Current status (as of 11/29/23): not blooming
Notes: The only hiking trail at Conboy Lake is the Willard Springs Trail (shown on the map here), which skirts the Conboy "Lake" wetlands but is mostly in ponderosa pine forest. But there are several parking areas and roadsides throughout the refuge (e.g., Kreps Lane) where you might find wildflowers; check the USFWS site for a map of publicly accessible locations. While you're in the area, check out the Mill Pond Unit of Mt. Adams Community Forest, just northeast of Conboy Lake NWR along the Glenwood-Goldendale Highway.
Peak wildflower bloom at Conboy Lake NWR is typically from early May through June into early July, but there may be some flowers blooming from late April until late July.*
Typical year:
Featured plants: Calochortus longebarbatus, Cephalanthera austiniae, Comarum palustre
[open map & profile in a new window]
* The dates given on this Web site for each location's blooming season are only estimates and can vary from year to year. Weather conditions in the winter and spring can shift these dates by up to a month, especially in the mountains. For the latest updates, check the Oregon Wildflowers or PortlandHikers Facebook groups, or browse the most recent postings to iNaturalist or Instagram.