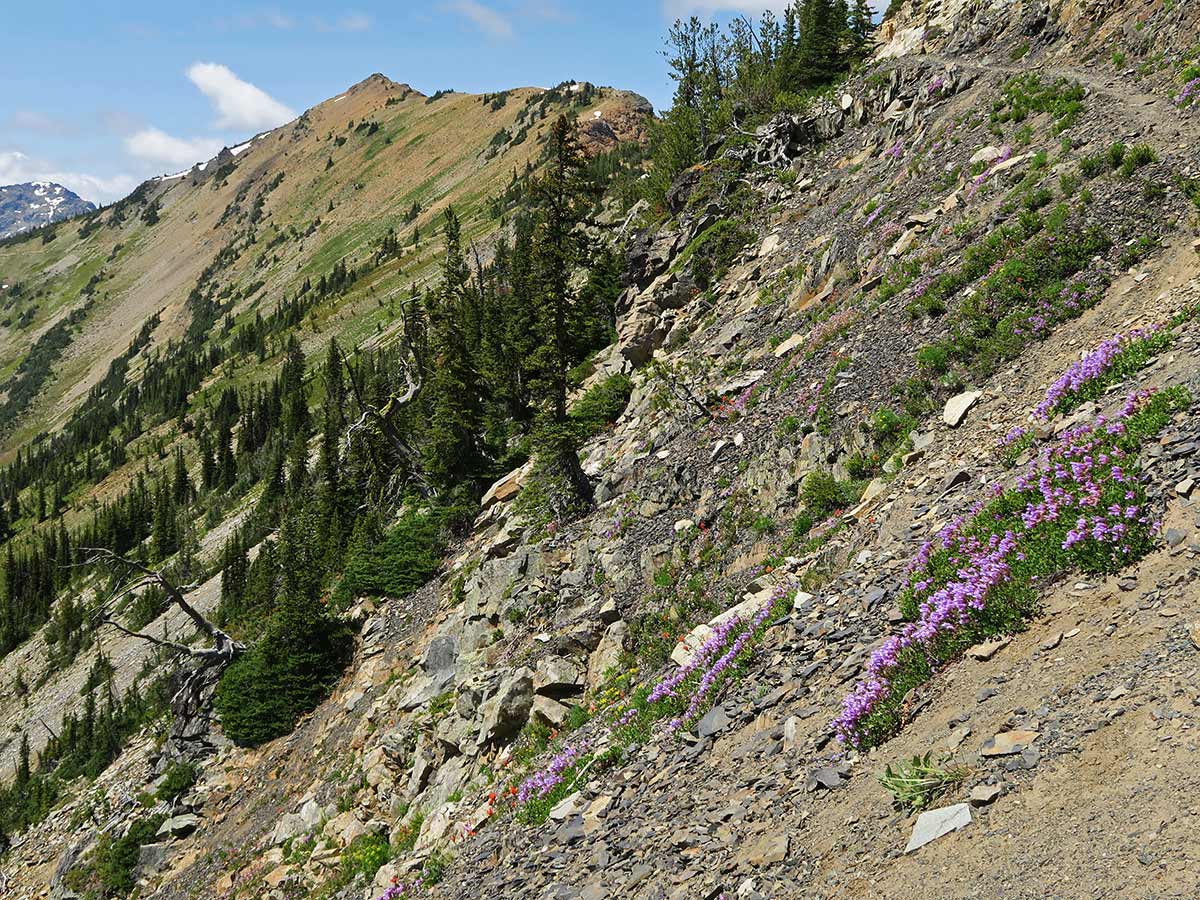 Harts Pass/Tatie Peak
Okanogan County, Washington
Okanogan-Wenatchee National Forest
Fees: none
Activity: hiking
Elevation: 6125'-7400'
Current status (as of 9/28/23): not blooming
Notes: The Harts Pass area is great because it's the highest place in Washington that you can drive to in an ordinary car; you're already in subalpine terrain as soon as you hit the trail.
If you're looking for something a little easier than the full route shown on the map, start from the Brown Bear Trailhead at the end of Forest Road 500; that cuts off about 4 miles of round-trip distance — and you can turn around wherever you want.
Either way, if you want to get even higher and don't mind going off-trail, it's pretty easy to follow the ridgeline up and over Tatie Peak. The west side is a bit steeper than the east, but neither side is technical. (The next peak on the ridge, Syncline Mountain, is a more difficult scramble.)
Peak wildflower bloom at Harts Pass/Tatie Peak is typically from early July through the end of August, but there may be some flowers blooming from mid-June until mid-September.*
Typical year:
Web links:
Washington Trails Association
Photo albums: 2016
[open map & profile in a new window]
* The dates given on this Web site for each location's blooming season are only estimates and can vary from year to year. Weather conditions in the winter and spring can shift these dates by up to a month, especially in the mountains. For the latest updates, check the Oregon Wildflowers or PortlandHikers Facebook groups, or browse the most recent postings to iNaturalist or Instagram.